Description
The new CRO-SM3 is an advanced, ultra compact digital induction heater circuit and ZVS transformer driver designed for embedded applications.
Ultra Compact & Efficient
Adjustable power levels
Digital protection circuits
Simple on/off push button operation
Auto heat regulation or workpiece detection using external connections or sensors
Low voltage DC operation
Modular connectivity for advanced features & product integration
ST and PRO versions available (This listing is for the ST version. PRO version coming soon)
New CRO-SM3: Digital control Induction Heater & Power Resonator
Customisation is available for this product: We can help you develop your induction heating projects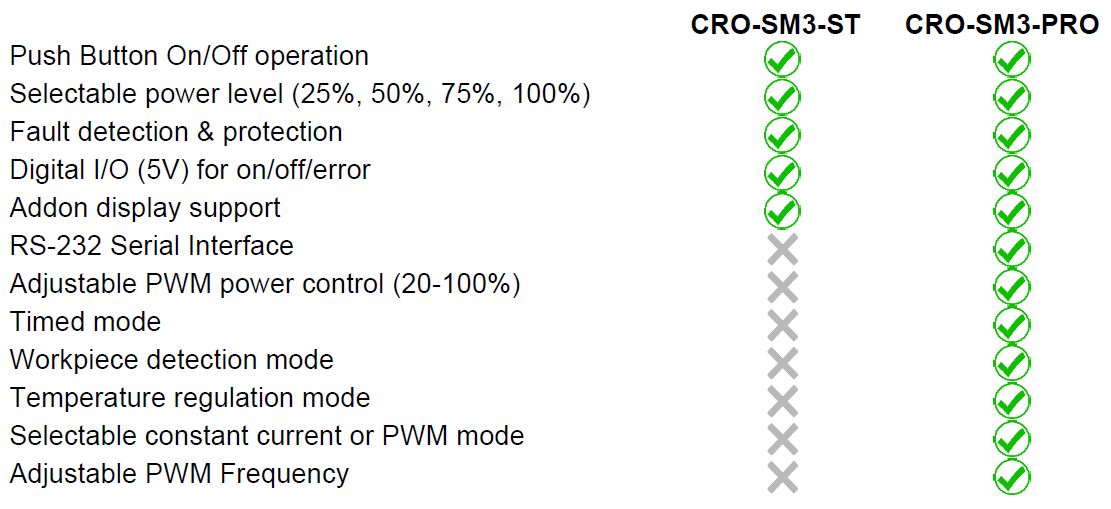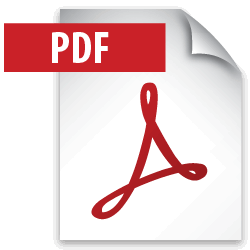 Please note that printed manuals are not supplied. Click Here for the CRO-SM3 Datasheet / Instruction Manual
Our new CRO-SM3 induction heater circuit will automatically drive reactive circuits (coil and parallel capacitor) at their resonant frequency. This is ideal for making a DIY Induction Heater or Solid State Tesla Coil. The new digital control system allows for advanced protection and interfacing with displays.
The power stage of the CRO-SM3 will keep the system in resonance even when something changes like adding metal to an induction heater coil or reaching the curie point. The digital circuits monitor the frequency and power levels to make sure it will keep working smoothly, and also for sending information to a display such as the resonant frequency, current, error codes and more.
The optional display can be very useful for experimentation as it allows the operating parameters to be monitored during use. We also offer a customisation service where we can write custom firmware for alternate displays or for interfacing with other devices.
Expansion connector cables are now available.
Available as circuit only, or fitted with either a 50x50x13 mm heatsink, or a 50x80x27 mm heatsink for higher power use. If mounting on your own heatsink, you must use a thermal interface material to prevent short circuit.
We have a selection of highly compact induction heater capacitors available.
To use this circuit for induction heating, you will also need a suitable choke, induction heater coil, capacitor, and PSU.
The CRO-SM3 is a compact induction heater module designed to work with a wide range of coil sizes and operating frequencies to give maximum performance in a highly compact package. Available in ST or PRO versions with the PRO version having additional features such as RS-232 control, automatic temperature regulation, power regulation, and more.
The power output can be selected (for temperature control) at four levels 25%, 50%, 75%, and 100%. At powers below 100%, the output is modulated by turning off and on every second.
Automatically resonates low impedance reactive circuits
Wide supply voltage range (12V – 26V)
Digital Control
Self protection from under voltage, over voltage, over current, overheating, and resonance failure, 
ZVS (Zero Voltage Switching)
Current up to 20A continuous*, 70A peak
Optional OLED Display
High quality quadruple layer, copper filled PTH, 2oz Copper PCB
Dimensions: L50 x W50 x H6.8 mm (without heatsink)
Example Applications
Induction Heating: Materials Research, Nanoparticles
Flameless non-contact heating
Ammo case annealing
DRSSTC (Solid State Tesla Coils)
DC-AC Power Inverters
Resonant Energy Experiments
Wireless Power Transmission
And more…
FAQ:
How hot can I get my metal part with the CRO-SM3?
The temperature rise in the material depends on many factors such as what the material is, the size, shape, how quickly it looses heat to the surroundings, operating frequency, and the dimensions of the heating coil. We can not answer questions relating to specific heating projects as there are too many variables to consider. If you consider that using a 24V input and your system pulls 10A, Then there is potentially 240W of heating power in the system (ignoring losses). You can get a rough idea using our Heater Power Calculator. In one test for a customer, the circuit successfully heated a block of graphite to 850°C using only a 12V supply with less than 100W of power input.
Can you make me a more powerful version?
Please see our new CRO-2, high power induction heater circuit, or the IHM-5K 5kW Induction Heater.
Related Articles:
DIY Induction Heater
Guide to Induction Heating
Related Videos (links open in new window)
CRO-1 Overview (the CRO-1 is discontinued and has been replaced by this CRO-SM2)